Emily Maki's life changed on 9/19/22 at the age of 39. She broke her spine attempting a personal record Olympic lift; it has rendered her paralyzed from the waist down.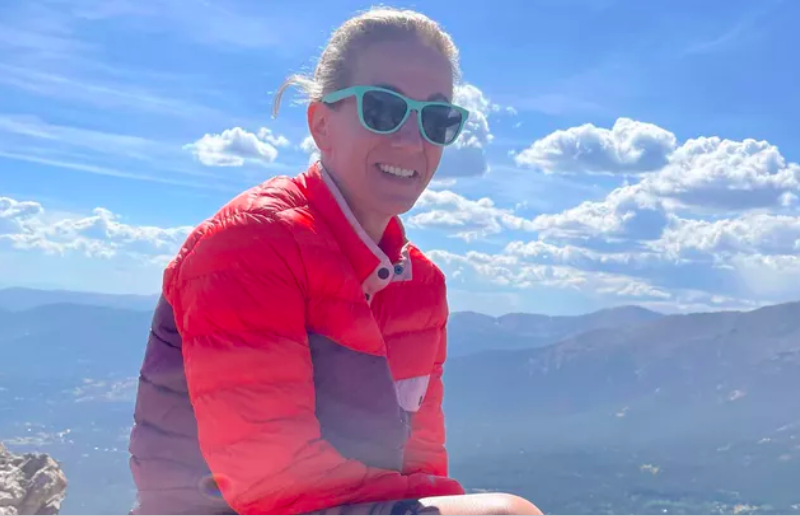 Emily faithfully attended every 5:45 AM class at CrossOver Fitness for over 2 years. She was more likely to attend the class twice in one day than miss a day. She would almost always best her morning score in the evening class. It wasn't long before Emily was consistently on the leaderboard, giving the coaches a run for their money.
More impressive than her work-ethic and performance is her spirit. Emily is always cheerful, positive, and supportive, known for her charismatic personality and unavoidable laugh. The best way to describe her is "a ray of sunshine."
We, her gym family, are working hard to find her a new living space as well as a vehicle that allows her to get back to her new normal as soon as possible, but we need your help!
Below is Emily's tribute workout: "Maki." We challenge you to complete the workout individually or as a class. All who participate, please consider making a small donation to Emily's GoFundMe account, which will help to cover her medical expenses, rehab, and new living conditions.
"I'd try anything once, maybe twice…" ~Emily
"You better not stop—every workout, go extra hard for me" ~Emily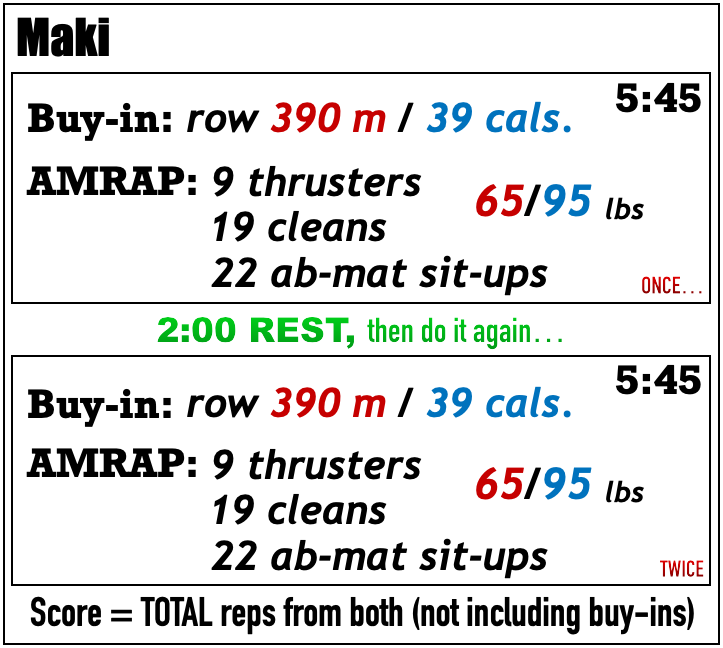 CLICK HERE to submit your score.
#OneMoreRepForEm #OnceMaybeTwice #TheMaki